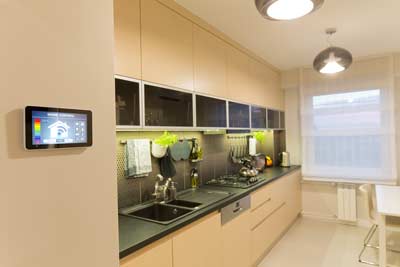 The typical home theater system design consists of input and output devices, processing devices, audio and video output and most importantly the atmosphere. Why atmosphere? Well, our expert installers begin with a home consultation service where they walk through your home with you and discuss options based on your unique space. For those who are not sure where to start, our experts will offer a recommendation for products and installation services.

A complete home audio/video system consists of many components ranging from an LCD screen, speakers, subwoofers, media player, amplifiers, to different types of audio and video cables. It requires an expert to do the necessary wiring and installation work with accuracy.

We provide complete home automation services to home owners, business owners, designers, and property managers. Our staff is fluent in English and Portuguese, and we collaborate with clients in whichever language they feel most comfortable to fully realize their needs.

Our technicians are fully licensed and insured; we begin with networking and wire installation to create a solid foundation that will accommodate current and future devices on your network. You can rest assured that your dream projects will be carried out safely and efficiently.

Our full-service home solutions encompass the initial planning, installation, calibration, follow-up maintenance and support. Our expert team will implement a customized plan for your needs, using the most advanced equipment in the industry – so you can enjoy an entertaining and secure smart home.
Home & Business Automation:
Home theatre, surround sound and multi-channel speaker setup
Automated lighting
Automated window treatments
Smart climate control
Smart security cameras with optional motion sensors
Smart control of entry ways
Call us today to schedule a consultation (407) 802-3232 - (407) 544-3434
We are located at:
7061 Grand National Drive - Suite 137 Orlando, FL 32819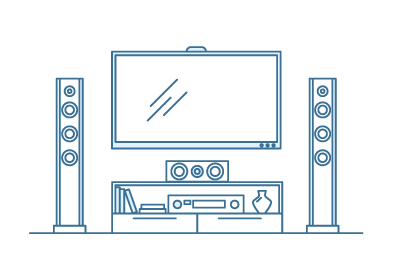 >