At Core IT Tech, we focus on seamless technological integration to enhance your home and office life, with over 12 years of experience in the industry; our operations are based out of Orlando, FL.

We provide complete home automation services to home owners, business owners, designers, and property managers. Our staff is fluent in English and Portuguese, and we collaborate with clients in whichever language they feel most comfortable to fully realize their needs.

Our technicians are fully licensed and insured; we begin with networking and wire installation to create a solid foundation that will accommodate current and future devices on your network. You can rest assured that your dream projects will be carried out safely and efficiently.

Our full-service home solutions encompass the initial planning, installation, calibration, follow-up maintenance and support. Our expert team will implement a customized plan for your needs, using the most advanced equipment in the industry – so you can enjoy an entertaining and secure smart home.
Home Automation Services:
Home theatre, surround sound and multi-channel speaker setup
Automated lighting
Automated window treatments
Smart climate control
Smart security cameras with optional motion sensors
Smart control of entry ways
Call us today to schedule a consultation (407) 802-3232 - (407) 544-3434
We are located at:
2295 S. Hiawassee Rd. - Suite 205 Orlando, FL 32835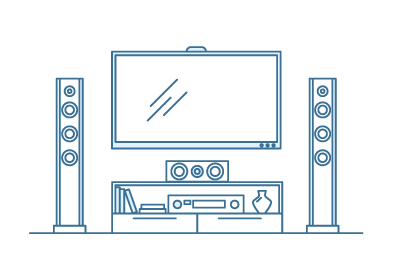 >